AEOTEC Z-Wave - RGB Bulb Gen5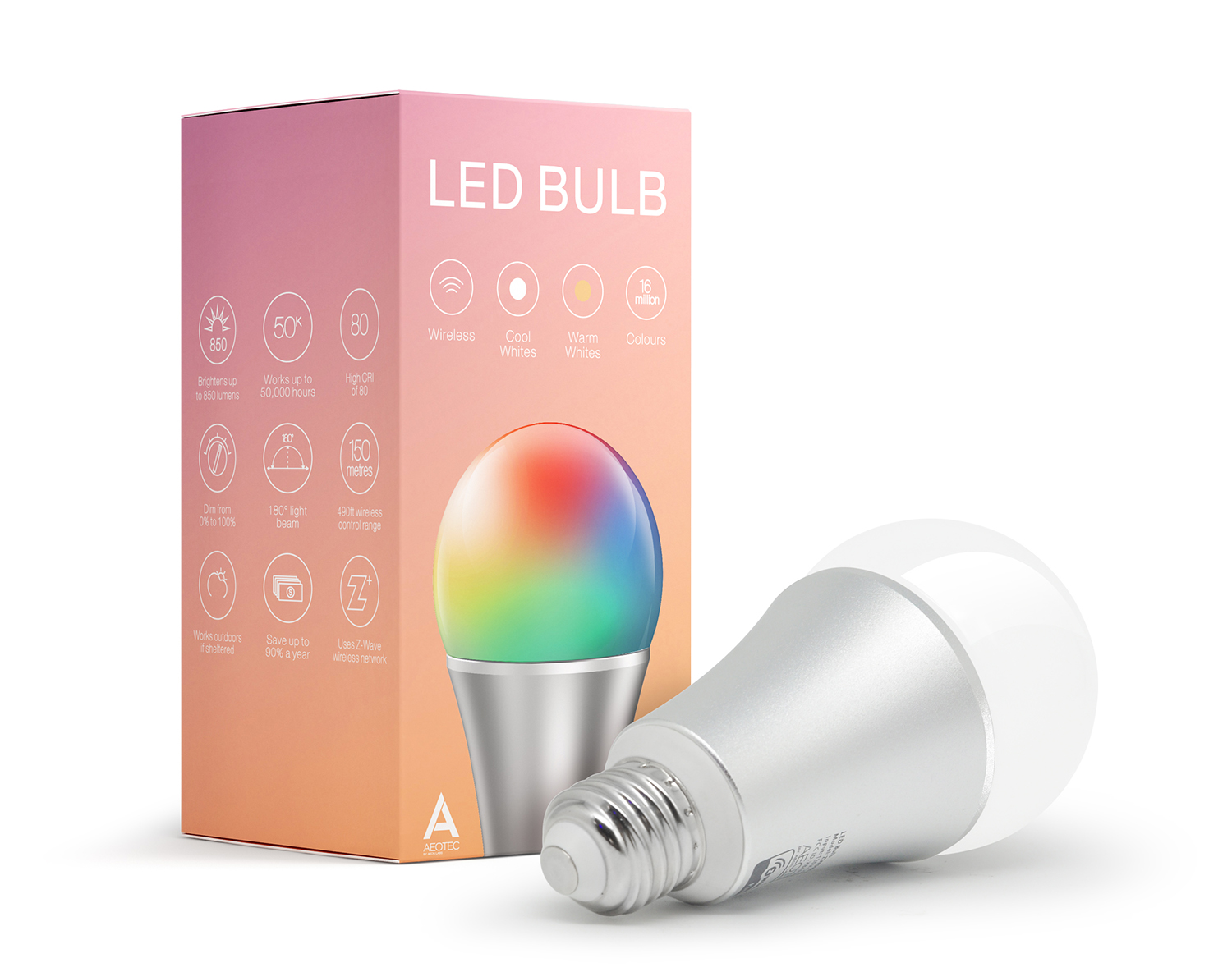 AEOTEC Z-Wave - RGB Bulb Gen5
Perfect for any Z-Wave installation, no electrician required, just change out your existing bulb with Aeotec LED RGB Bulb to make any light smart. Schedule the light to follow your daily routine or set up lighting notifications for custom events, it has every colour of the rainbow, at your disposal.
Power usage is 8 times less than a regular incandescent bulb with long lifespan of 50,000 hours, which means if you use Aeotec RGB LED Bulb for 8 hours a day, you'll still be using it in 45 years.
9W of power consumption for 70W of brightness

850 Lumens

Light temperature: 2580K to 7050K

180º of lighting fill

Fully dimmable

50,000 hours lifespan

16 million shades of lights - from natural white to warm white, joined by every other colours of the spectrum

Range: anywhere in the world via mobile app or up to 150 metres via remote

Available in Edison Screw (E27) or Bayonet (B22) fitting.